EU outraged after Belarus executes two men accused of Metro bombing
Alexander Lukashenko, 'the last dictator in Europe', ignores pleas for clemency as critics question fairness of trial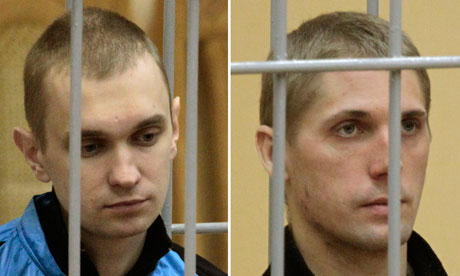 The EU and human rights groups have strongly condemned the execution of two young men in Belarus following their conviction for a deadly attack on the Minsk metro last April.

Late on Saturday, state television reported that Vladislav Kovalyov and Dmitry Konovalov, both 26, had been put to death. In Belarus, execution is performed by a shot to the back of the head. Kovalyov's mother said she had received a note from the authorities saying the death sentence on her son had been carried out.

European governments said they were dismayed by the sentence and described the men's trial as deeply flawed. The Belarus president, Alexander Lukashenko, described as "Europe's last dictator" by the former US secretary of state Condoleezza Rice, had rejected pleas for clemency from the EU.

"Belarus is the only country in Europe which still executes people," Thorbjørn Jaglan, the secretary general of the Council of Europe, said. "With its disrespect of basic human rights and democratic standards, the government of Belarus is increasingly isolating its country and its people from the rest of the world."