Cameron loses on prisoners votes
Should the ECtHR listen to Cameron?
David Cameron addressed the Council of Europe yesterday, urging Strasbourg to reform or risk losing its credibility. What's your verdict on his case?
guardian.co.uk, Thursday 26 January 2012 13.48 GMT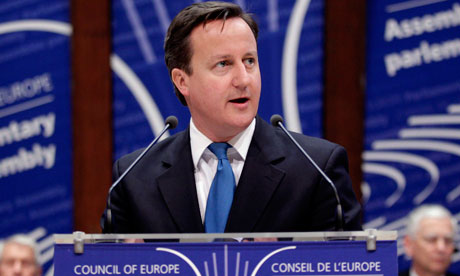 David Cameron Council of Europe
David Cameron used his speech at the parliamentary assembly of the Council of Europe to call for reforms to the ECHR. Photograph: Vincent Kessler/Reuters
Should the European Court of Human Rights listen to Cameron?
31.1% Case admissible
68.9% Case inadmissible