Torture UK: why Britain has blood on its hands
How did the British government get involved in the torture of its own citizens?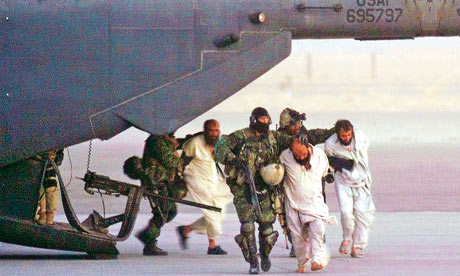 US military personnel with detainees at Kandahar airport, Afghanistan. Photograph: AP
When the US and its allies went to war in Afghanistan in 2001, it was inevitable that a small number of those captured on the battlefield would be British. For more than a decade, MI5 had been aware that British Muslims had been travelling to Pakistan and Afghanistan in what it saw as a form of jihadi tourism that posed no threat to the UK. All that changed after 9/11.