High court judge who beat his wife is sacked
James Allen removed from his judicial post after being convicted of hitting his wife during argument at family home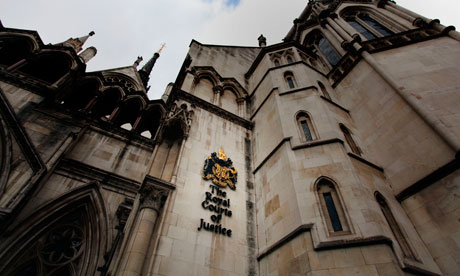 A deputy high court judge who hit his wife during an argument has been sacked for bringing the judiciary into disrepute, officials have said.

James Allen QC was removed from his judicial positions after being given a 12-month supervision order by district judge Daphne Wickham at Bradford magistrates court in June.

During a trial that ended earlier in June, Allen, 61, claimed that his wife, Melanie, inflicted injuries on her own face during the incident at their house in Woolley in Wakefield, West Yorkshire, on 20 February last year.

Melanie Allen, 44, backed up her husband's story when she gave evidence in court. She also said she had self-harmed in the past.

But Wickham said she did not believe the couple's account and found James Allen guilty of common assault. His wife was not in court, although the district judge was told they are still together.

Wickham also ordered Allen to pay £5,000 towards the £5,421 cost of the prosecution. The court heard that most of this was spent on expert medical opinion.