Abu Qatada appeal hearing due next Wednesday
Panel of five human rights judges will meet in Strasbourg to rule on whether radical cleric's 11th-hour appeal was lodged in time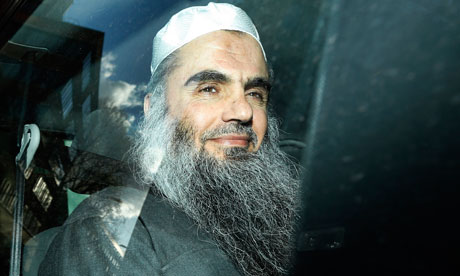 European human rights judges will decide next Wednesday whether Abu Qatada's appeal against his deportation from Britain should be allowed to go ahead.
A panel of five judges will meet in Strasbourg on 9 May to decide whether the al-Qaida linked cleric's 11th-hour appeal was lodged in time and should be heard by the European court of human rights grand chamber.
A Council of Europe spokesman said, however, that while they are to consider the issue of whether the appeal application was out of time, it would not necessarily mean that a final decision would be announced next week.