Ministry blunder means freed prisoner faces more jail time

By Eric Allison, Guardian, Sunday 20 March 2011 18.56 GMT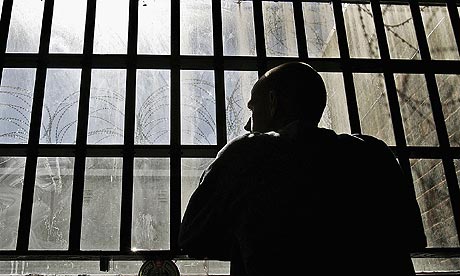 The Ministry of Justice wants to put Sanray Manjai back behind bars. Photograph: Peter Macdiarmid/Getty Images
A prisoner who was mistakenly released on home detention curfew (HDC) and spent four months complying with the electronic tagging order before being returned to prison, has been told he must repeat the sentence in jail.
On Tuesday a high court judge will be asked to review the matter. The Ministry of Justice has admitted the mistake and accepts the man was ignorant of the error which freed him.
Sanjay Manrai, 52, from Manchester, was committed to prison for 42 months in May 2009, in default of a confiscation order made after he served a nine-month sentence for handling counterfeit goods. He was due for release last month.
Last September he was released on HDC and fitted with an electronic tag. Prison officials failed to realise that HDC was not available for prisoners jailed under confiscation orders.
In January this year the mistake was spotted and Manrai was returned to prison. He was told that during his period on HDC he was "unlawfully at large" and must serve the time again. The ministry offered him "sincere apologies" for the error.
While on HDC, Manrai was subject to strict conditions, including electronic monitoring, a 12 hour nightly curfew and supervision by a probation officer.
He complied with all the conditions imposed. His "licence" was due to expire 15 days after he was returned to prison.
The high court in Manchester will hear an application by Manrai's lawyers to have the decision judicially reviewed and the detaining order quashed. The ministry said it could not comment while the matter was subject to a judicial review.
Comment: I could understand returning him to prison to serve the remaining 15 days, however, I cannot see it being legal to make him serve that part of the sentence again in custody which he has already served in the community. As for the MoJ claiming that he was unlawfully at large when they released him is ridiculous. My understanding of unlawfully at large relates to somone who has either absconded or escaped or failed to surrender to bail conditions.