Photos of 3 of the dead in Osama Bin Laden compound
Source:
Link
Clearer images from slightly different angle...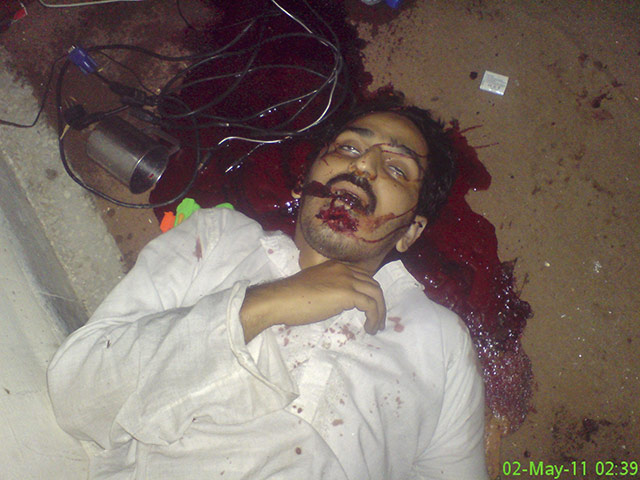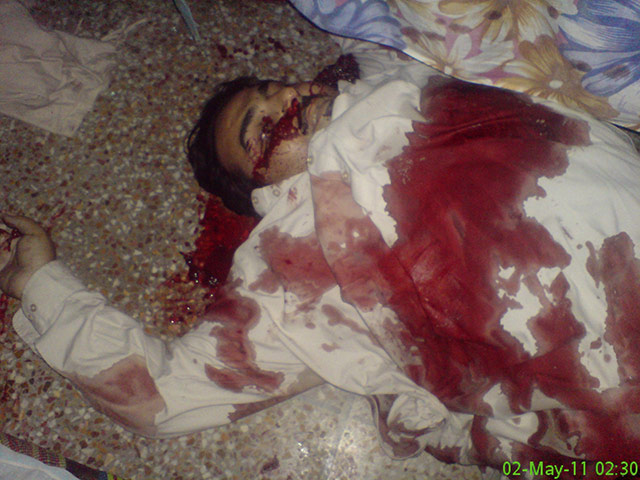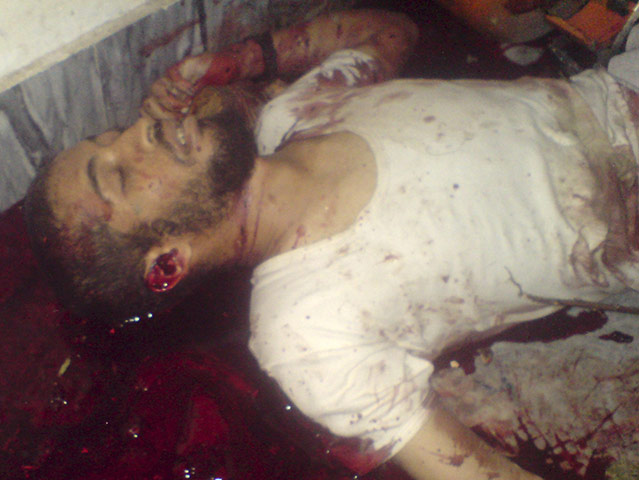 Source:
Link
UPDATE: The middle photo appears to have been taken in "Bin Laden's bedroom". If this is the case, then the assumption was that the blood shown before the body was removed was Bin Laden's. The US report mentions no other man in the bedroom, just Bin Laden and his wife. Could it be that Bin Laden was captured alive and is either in or on his way to Gitmo?