Jeremy Bamber wins right to European appeal over whole-life sentence
Hearing will decide whether UK law allowing most dangerous offenders to be jailed for life breaches human rights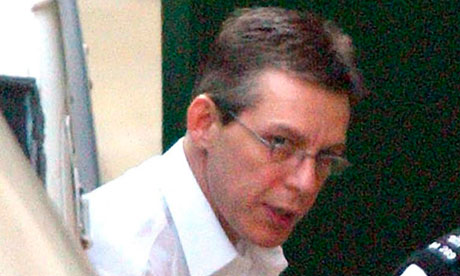 The convicted murderer Jeremy Bamber and two other life prisoners have won the right to a European appeal over whether they can be kept in jail for the rest of their lives.
The hearing, in Strasbourg, will test if UK law allowing the most dangerous offenders to be sentenced to whole-life tariffs breaches human rights and amounts to cruel, inhuman and degrading treatment.
The case, due to go before the grand chamber of the European court of human rights (ECHR) in November, comes after Europe's human rights judges ruled in January that it was not "grossly disproportionate" for Britain's most dangerous and notorious criminals to be imprisoned indefinitely.