Billy Wright murder report due
Official inquiry into assassination of Ulster loyalist Billy Wright in the Maze prison expected to be highly critical of authorities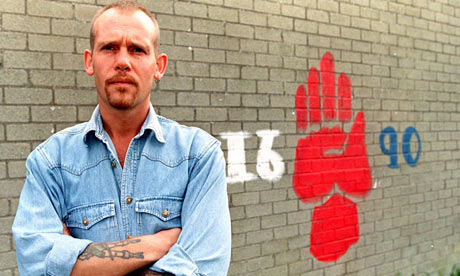 Northern Ireland's prison authorities are braced today for the findings of a public inquiry into the 1997 murder of Ulster loyalist Billy Wright.

The leader of the Loyalist Volunteer Force (LVF) and one of Ulster's most feared figures was shot dead by republican assassins in the Maze prison in December 1997.

The £30m government report, due to be published this afternoon after Northern Ireland secretary Owen Paterson addresses the House of Commons, is expected to be highly critical of the prison service when Wright, 37, was ambushed by the armed republican prisoners who managed to slip through security and open fire.
Comment: Why this report should cost £30m to produce is beyond me...