Broadmoor patient becomes first to have his appeal heard in public
Albert Haines, who has been held under compulsion for 25 years, insists he is not mentally ill or dangerous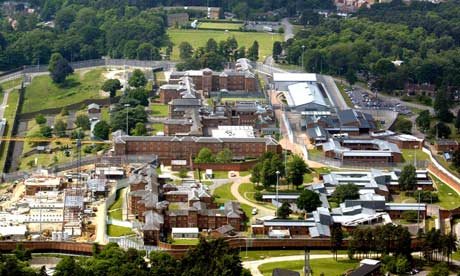 A man detained at Broadmoor high-security hospital has spoken of his "determination to get heard" ahead of becoming the first psychiatric patient to have an appeal against detention open to the public.

Albert Haines, 52, has been held under compulsion in Broadmoor and one other secure mental health unit for a total of 25 years. Psychiatrists argue he poses a danger to himself or others.

In a landmark ruling, his case will be discussed on Tuesday at a mental health tribunal open to the public and media.

Speaking from inside Broadmoor, Haines insists he is not mentally ill or dangerous and is in despair about the failure to be released from detention after more than two decades.

Haines, currently in a personality disorder unit, said: "Yes, I do have problems – but I do not have a mental illness. And I am not a danger to anyone.

"I have no faith in the mental health [services] and I have a determination to get heard. Some staff have been supportive of what I am doing and have wished me luck."

Haines was detained in Broadmoor in 1986 following two convictions of attempted wounding.