Riot remands could force reopening of run-down prison wings

Prison service considers reopening mothballed cells or opening new prison early as inmate numbers break last week's record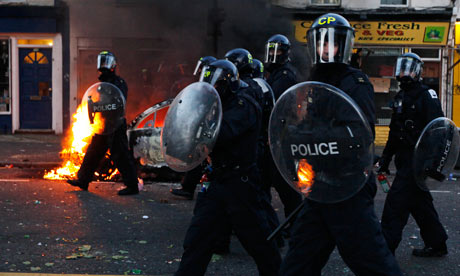 Prison service chiefs are considering reopening dilapidated prison wings to cope with a new record high in the jail population in England and Wales.
Prison numbers, swollen by a tough approach to remanding alleged rioters in custody, hit 87,120 on Friday – 278 higher than last week's record high of 86,842.
Ministry of Justice figures showed that the record prison population for the second week running left prison chiefs with only 1,600 spare places in the system.
A spokesman for the prison service said it was in an unprecedented situation. "We currently have enough prison places for those being remanded and sentenced to custody as a result of public disorder. We are developing contingencies to increase usable capacity should further pressure be placed on the prison estate," he said.
The options being looked at included reopening a dilapidated wing at Lewes jail, East Sussex, which had been closed and mothballed pending its refurbishment, and opening accommodation earlier than expected at the new Isis prison, next to Belmarsh in south-east London.