Prison governor suspended over inmate assault allegations
Mark Allen, deputy governor of HMP Brixton, accused of assault, excessive restraint and attempting to influence witnesses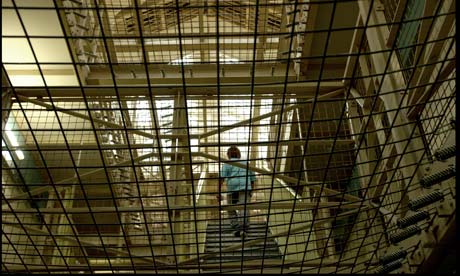 A prison governor has been suspended over allegations he assaulted an inmate and tried to persuade staff to lie about the incident.

Mark Allen, deputy governor of Brixton prison in south London, has been removed from his post following an incident in which a prisoner is understood to have been injured while being restrained.

The Guardian has learned that the allegations against Allen include assault, excessive use of restraint and trying to influence witnesses.

The Ministry of Justice has appointed Carol Draper, former governor of Parkhurst prison, to carry out an investigation into the incident, which is believed to have taken place last week.
Comment:
Why is it that when anybody else is the alleged victim of assault the police conduct an investigation, but when it involves a prisoner a prison governor investigates?