Ed Miliband backs Kenneth Clarke over shorter jail terms
Leadership contender's remarks differ sharply from Jack Straw, who said that sending more people to jail had cut crime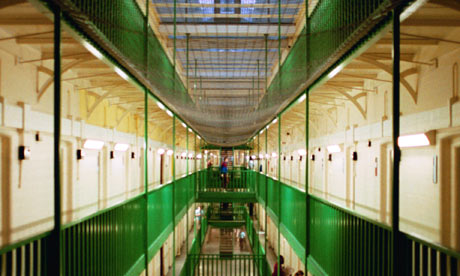 Ed Miliband backs Kenneth Clarke over shorter jail terms. Photograph: David Sillitoe for the Guardian
Ed Miliband today warned his shadow cabinet colleagues not to try to "out-right the right" on crime, but follow the lead of the Ken Clarke who wants to reduce prison sentences.

The leadership contender's remarks differ sharply from Jack Straw, the shadow justice secretary, who said that sending more people to jail had cut crime.

"I don't think we should try to out-right the right on crime," Miliband said. "A lot of what [Clarke] is doing is motivated by budget cuts; but he is opening up an opportunity for us to redefine part of the debate about criminal justice."