Home Secretary, Teresa May, guilty of unlawful policy
Deportation fast-track system for asylum seekers ruled illegal

Medical Justice, a group that helps detainees, wins case against government over removal of people with little or no notice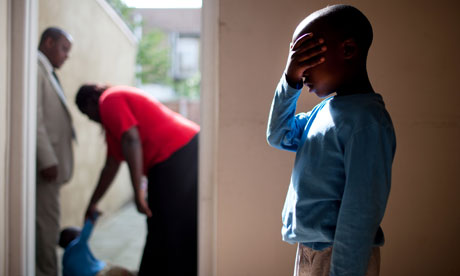 Detainees at Yarl's Wood immigration removal centre. Photograph: David Levene
"A fast-track process for deporting failed asylum-seekers, which gives them little or no notice of their immediate removal, is unlawful, the high court ruled today.
The decision will have an impact on Home Office deportation practices and could lead to more last minute, legal challenges on behalf of those fighting to remain in the UK".
Comment: Teresa May should resign for allowing a lawful policy to be operated unlawfully. It is quite clear that a policy only to be used in exceptional circumstances, became the norm for administrative convenience. It is a shame that the judge allowed the Home Office to waste more taxpayers money on an appeal. For a policy which was initially used in 24 cases (even this figure is high for exceptional circumstances), to rise to being used in 145 cases, belies the term exceptional circumstances. In truth, it had become common practice. In my view, the 72 hours notice should be during the working week so as not to be abused by those seeking to use the hours of the weekend to deny access to the court. Teresa May should resign for the unforgiveable attack upon the most vulnerable people. Shame!