Dartmoor jail has pervasive negative culture, says inspector
Dame Anne Owers says Devon prison has made little progress since her last critical report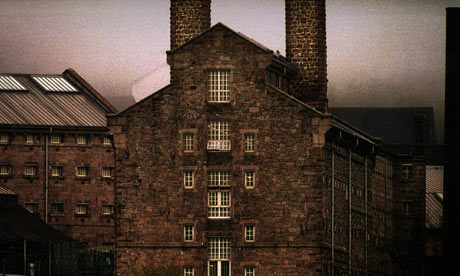 Dartmoor prison, which was built in 1809. Photograph: Brian Harris/Alamy
Dartmoor jail has slipped back into a "pervasive negative culture" that is adrift from the principles and practices of a modern prison system, according to a damning report published today by the chief inspector of prisons.

Dame Anne Owers, who steps down this month as chief inspector, says that despite some attempts at reform over the years, Dartmoor has made little progress since it was the subject of her first extremely critical inspection report.

Owers reports that more than a third of prisoners at the Devon jail, built in 1809, said they felt unsafe, with very limited staff supervision on the wings giving little confidence that violent incidents would be prevented or reported.